About
tut is a TUI for Mastodon with vim inspired keys. TUI is an acronym for text-based user interface, so tut runs in your terminal.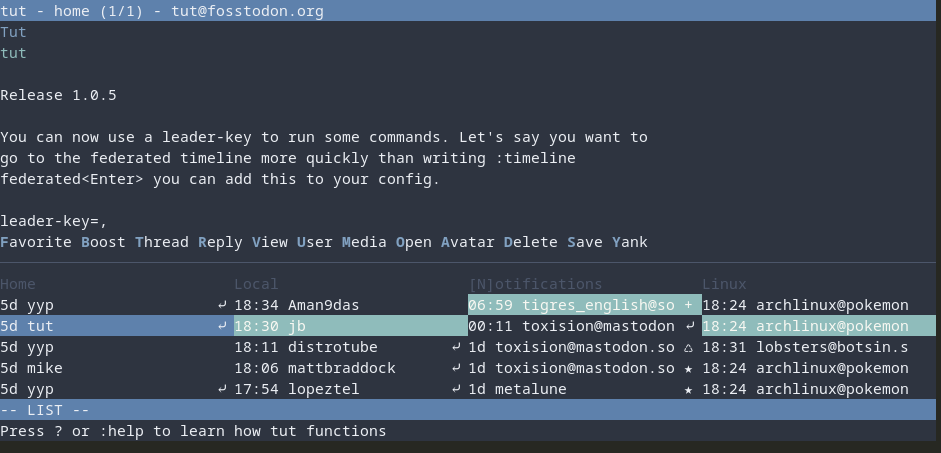 The program looks almost as this website.
Features
Keyboard driven
Compose new toots in your

$EDITOR

Commands like

:search

and

:bookmarks

View media in your favorite programs. E.g.

imv

for images and

mpv

for videos
Install
You can install tut in three ways
Use your package manager
Use pre-built binaries
Build it yourself
Learn more
Use the menu to learn more about the keys, commands and how you can configure it.